Enter into Agorà Gym world
Enhance your lifestyle in a rich energy environment.
Agorà Gym is a gym born from the passion for extreme training, looked after by real athletes who demand the best.
Do you think you have little motivation?
To achieve results in strength, muscle development and improved physical performance.
Motivation, is not enough.
It will be easier, In a friendly environment, to create the habit of going to the gym.

Having the opportunity to discuss with experts.

Having the opportunity to fit training in the gym into your daily routine.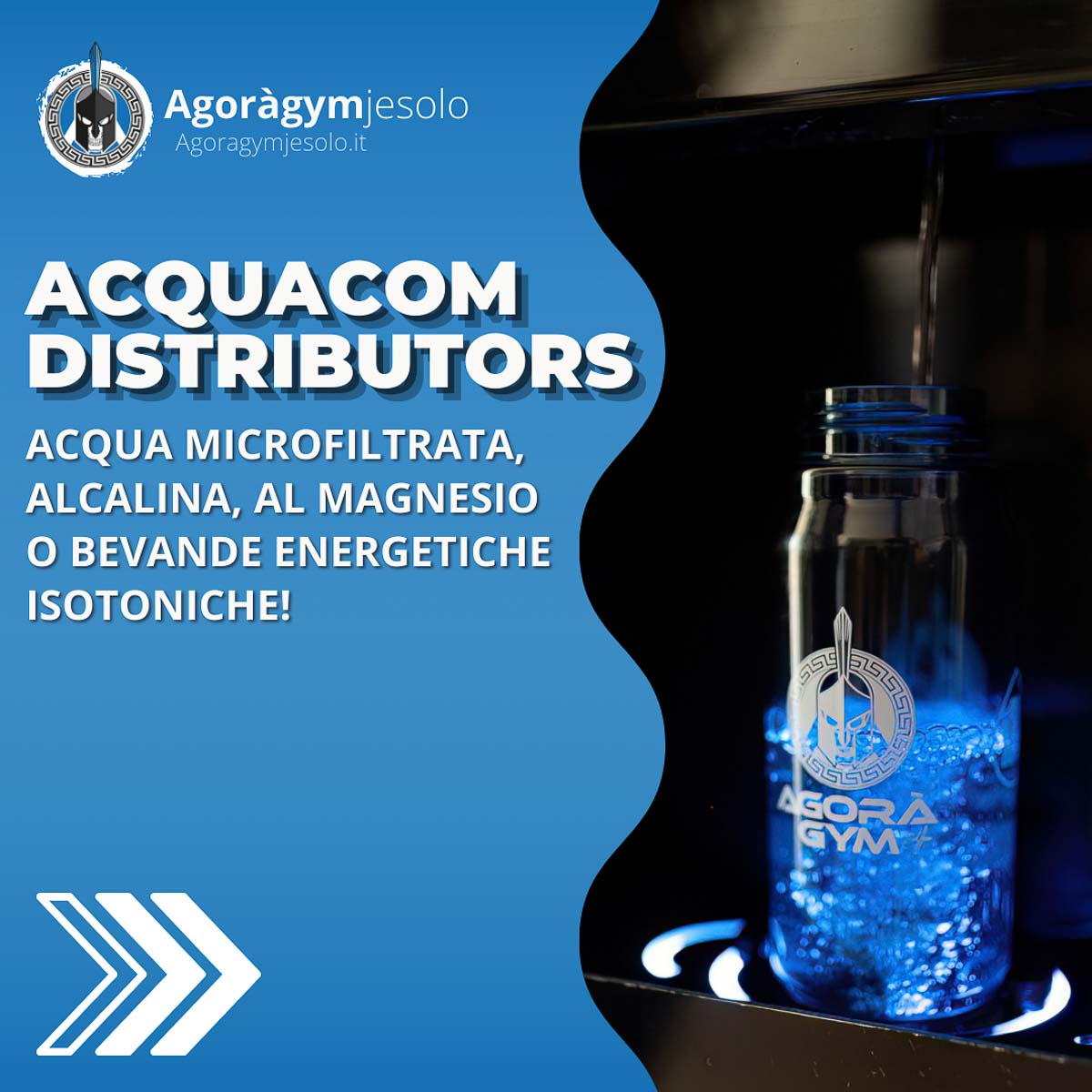 ACQUACOM
Inside Agorà Gym Jesolo there is the new EASYPLUS dispenser of Acquacom!
During training to recover, you can refill your exclusive water bottle at the dispenser, reducing the consumption of plastic bottles and accessing a wide choice of water with different qualities.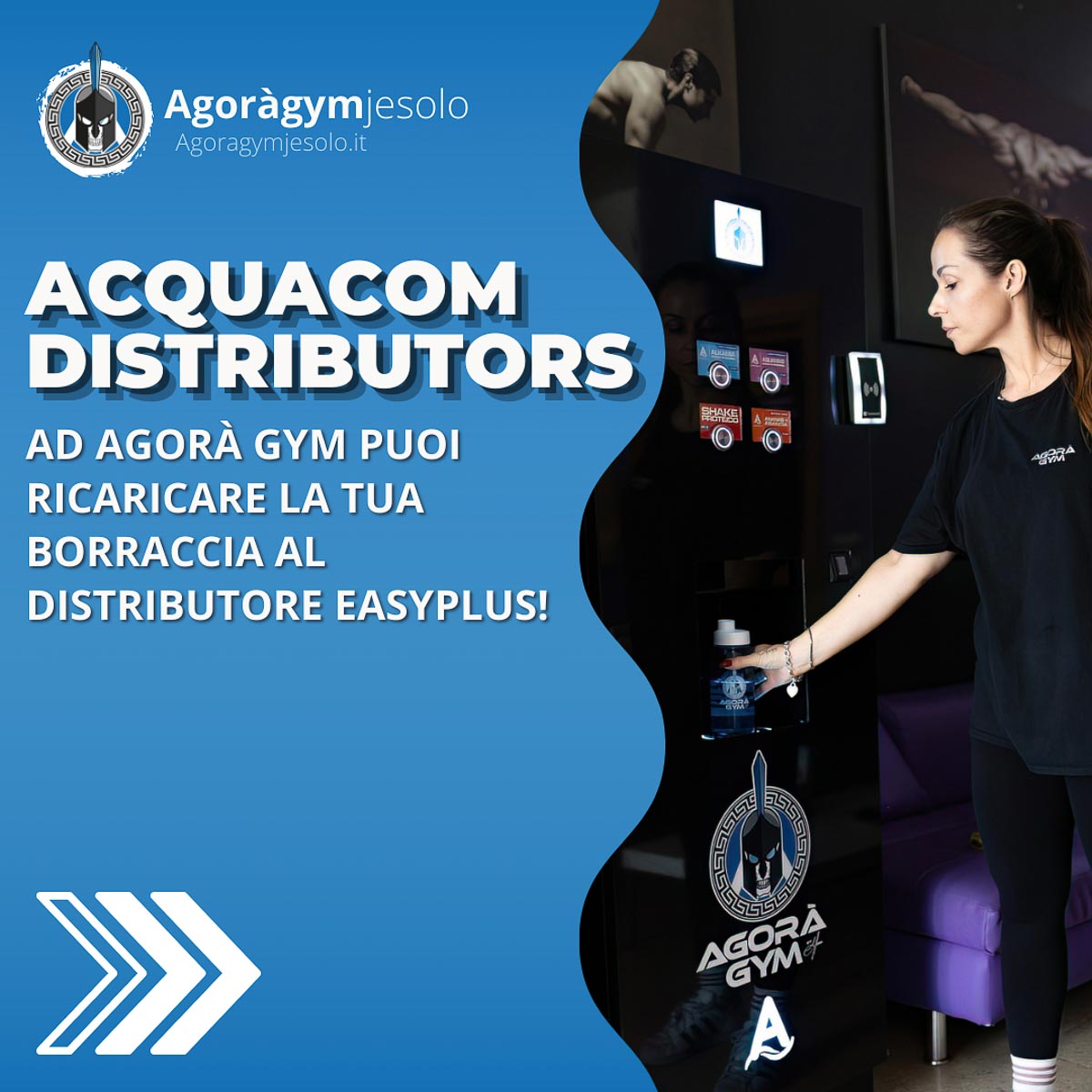 Solutions to compensate for the loss of minerals and vitamins that occurs with sweating.
Microfiltered, alkaline, magnesium water or isotonic energy drinks in different flavours: Peach and Maracuja, Green Tea and Mint, Raspberry and Lemon and many more!