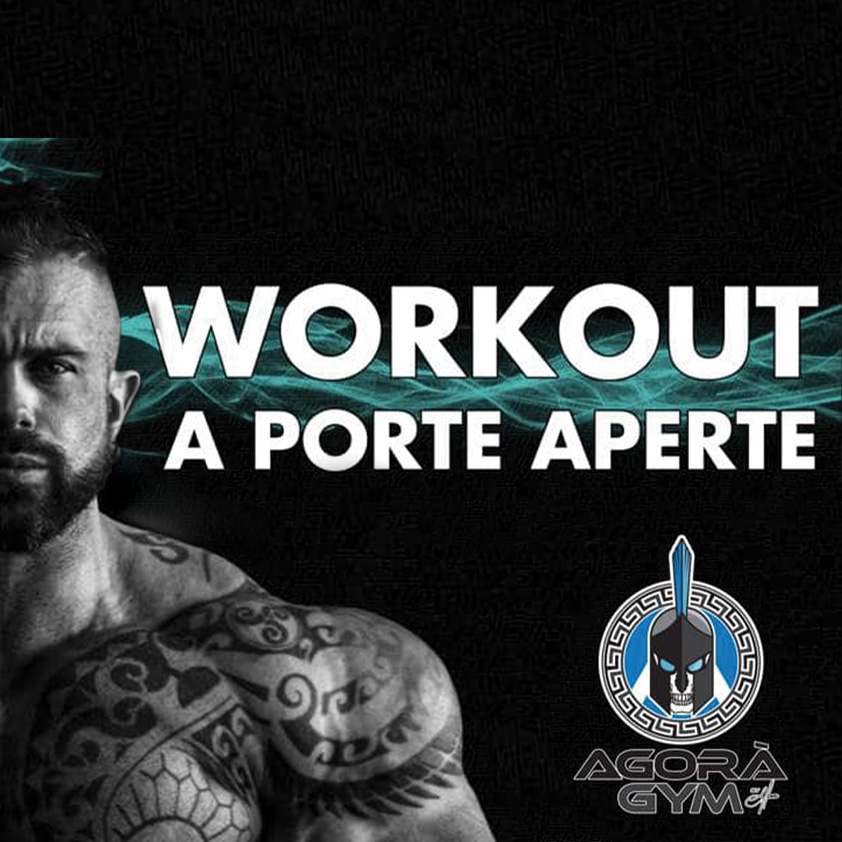 Andrea Presti in Jesolo, over 200 fans for the event!
Agorà Gym, a gym in Jesolo Lido, had the pleasure of hosting Andrea Presti, an established athlete and a point of reference in Italian bodybuilding in recent years, thanks to great results such as his classification in the latest editions of the most famous Mr.Olympia international championship, and great media exposure on the web, thanks to his content on youtube and appearances in popular podcasts (such as his speech at musk savage with Fedez and Luis or his recent interview on One More Time).
Andrea, in the midst of an audience of fans, fans and athletes, performed a workout and explained the motivations behind his exercises and performances. Thanks to his experience, he was able to answer the questions and curiosities of the large audience present, while maintaining an exemplary calm and availability.
But who is Andrea Presti?
If you visit a gym's website you may have come across its name several times. Andrea Presti, from Brescia, Italy, of Team Tsunami Nutrition, is an established athlete in the Italian bodybuilding community for having been able to achieve a feat that no Italian had been able to achieve for 28 years: access in the Open Bodybuilding category to the sport's queen competition since 1965, the Mr. Olympia. Bodybuilding competition that has made big names of the likes of Arnold Schwarzenegger and Ronnie Coleman.
Andrea Presti, 36 years old, an IFBB bodybuilding professional, originally from Val Camonica, was born in the province of Brescia and grew up in the family-owned gym, devoting himself to martial arts and sport from an early age.
However, at the age of 19, he realised he was attracted to the physicality and strength of bodybuilding. He began training full-time and it was not until he was 25 years old that he decided to devote himself to competitive sport and fully enter the bodybuilding world. Under the guidance of coach Mauro Sassi, he gained IFBB professional status and competed with the world's best bodybuilders. His success reached its peak when Andrea Presti took Italy back to the top category of Mr. Olympia.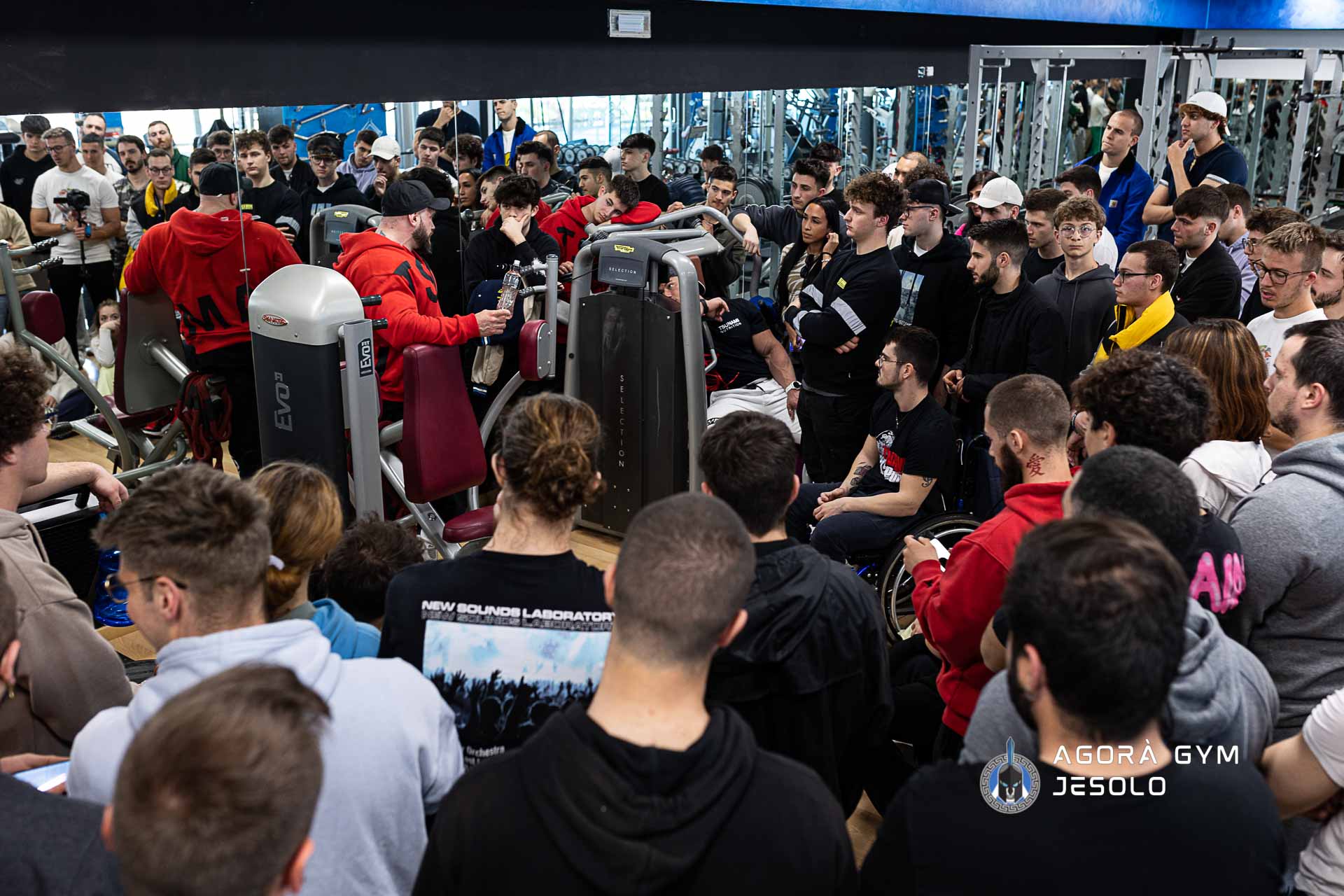 Workout with Andrea Presti. It will go down in the history of Agora Gym!
Andrea Presti's presence at the Agorà Gym in Jesolo generated great interest, especially in young and enthusiastic athletes. A charge of energy that generated a crowded but above all electrifying atmosphere. Andrea Presti, welcomed by his audience, introduced himself to the latter with his characteristic calmness and clarity, and began the workout in the first section of the event. The perfect opportunity for a bodybuilding athlete or enthusiast to understand and learn about the training process peculiar to an Olympia-level professional athlete.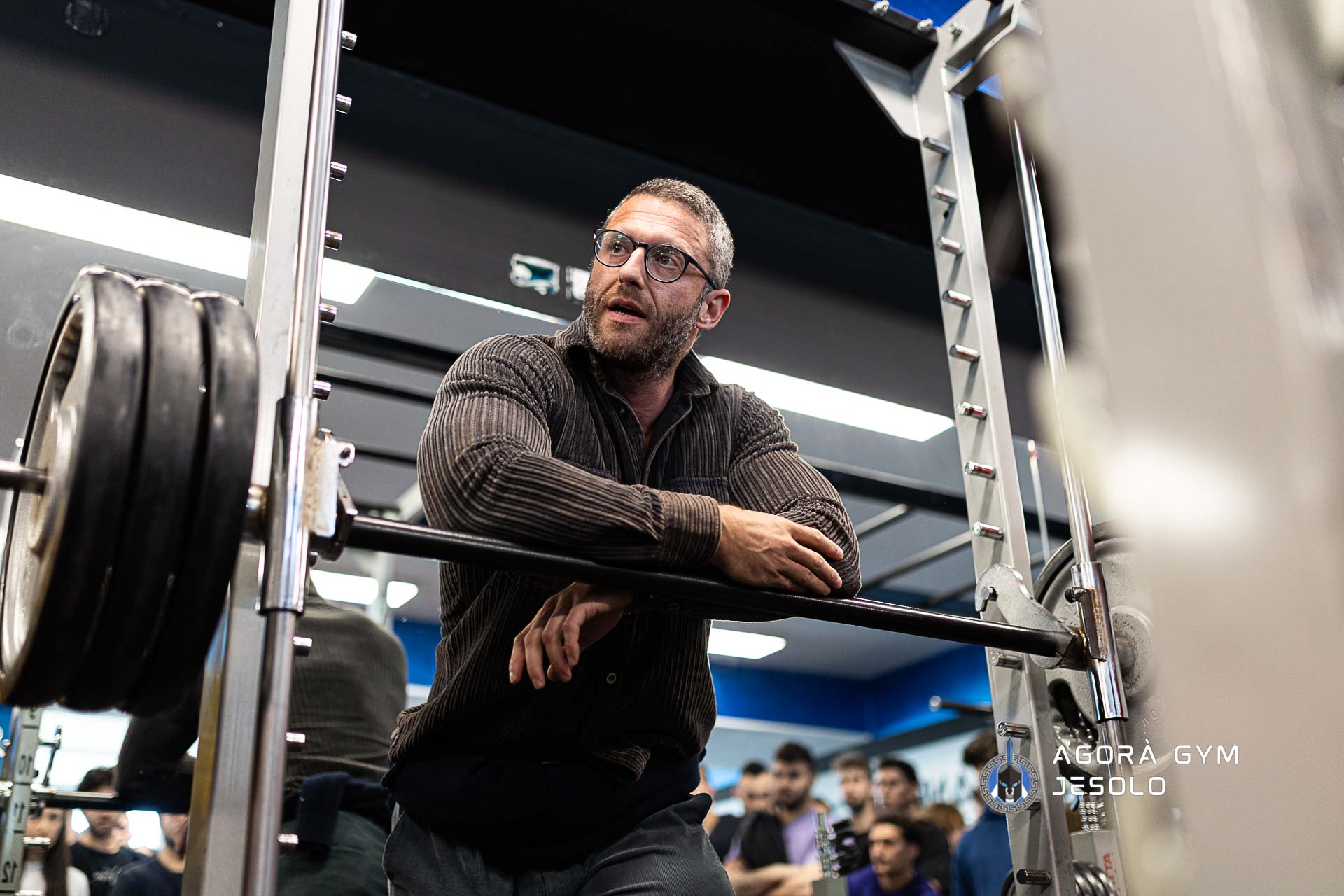 Adding to the already interesting premise were several surprises for Andrea Presti at this event: the entry of Dr. Gianluca Curtolo, Andrea's doctor and part of the Team Presti medical staff. Extremely authoritative on the subject of bodybuilding, Dr. Curtolo was enthusiastically welcomed by the guests of Agorà Gym as with great charisma he expounded with precision, clarity and competence on the technical clinical motivations hidden in Andrea's performances, an extremely valuable outro.
The Doc and Olympia put on a show with an impromptu and spontaneous workout together, one set each, in a live remake of Andrea's successful channel video: "Mi alleno con…- Andrea Presti VS. Gianluca Curtolo".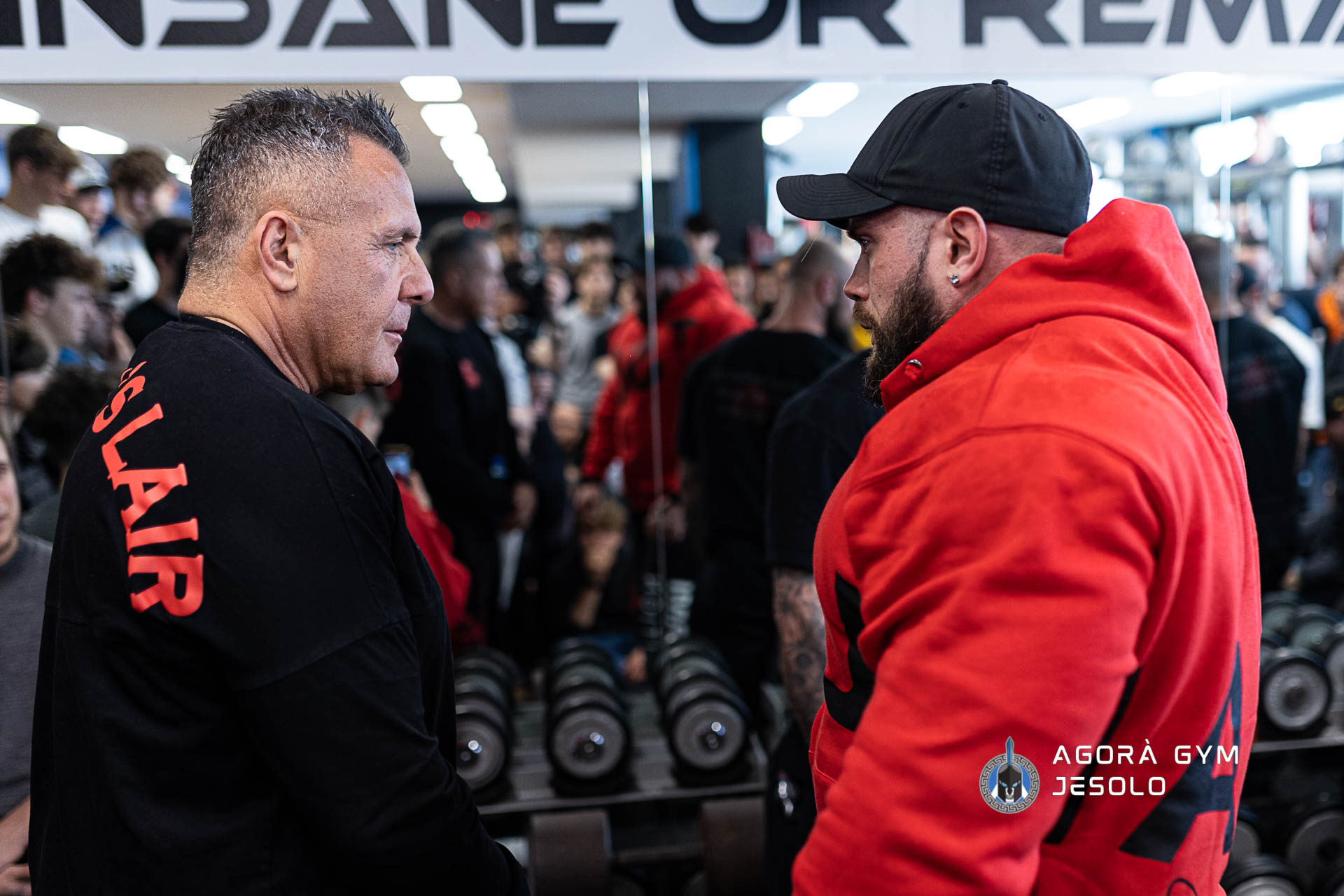 Another presence that made this open-door workout unmissable was Mauro Sassi, Andrea Presti's trainer and a well-known name in the Italian bodybuilding world for his incredible experience in this field. Mauro used the space of Agorà Gym to divulge to the boys and girls present, some considerations and answers to frequently asked questions about Bodybuilding training and competitions.
The afternoon's training concluded with a question-and-answer section with the audience, with sincerity and candour Andrea answered all questions and curiosities, closing the event by making himself available for photos and dedications.
Events at Agora Gym Jesolo in 2023
With the success of the free open-door workout with Andrea Presti, Agorà Gym inaugurates a new season of events and activities at the gym in Jesolo, a lively city of Venice Lido.
With a renovated environment, top-of-the-range machinery and new stimuli, we are ready to open the doors of our hall to fitness enthusiasts and athletes of all levels, ready to achieve unimaginable new results.
Visit the image gallery on the new Agora Gym website to experience the excitement of the Andrea Presti Workout open-door Jesolo 2023.